What have been your rites of passage into new possibilities in your life?
Through the changes and challenges in your life to date, there is a story, there is a message and therein lie some of your greatest truths.  
This is powerful stuff.
It's been the same with me. Numerous curve-balls have been thrown at me during my womanly/motherly/lover-ly and professional road trip.  Often humbling, very often worrying, but I always made it through stronger, better and learning new truths about me and life.
In fact it has added to my expansion and growth as a human being.  It has also empowered me to help liberate others (particularly women – but not always!) into their own truths as they have have faced their own "rites of passage"  (aka change, challenge and chance to step up) personally and professionally.
So in essence,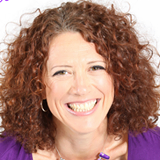 I love to help people through what they see as their "hard stuff" to step more boldly into their self-value, self-belief, courage, impact in the world and actually their miracle manifesting.  I delight in seeing people find love.  I love it when people finally honour their soul-calling over a a 9-5 job.  I cry when people finally find hope, some peace, and new solutions to what have been their heart-aches.  I am moved, when something that seemed impossible is possible.  In fact, out of my own experience of life, has come an unshakeable trust and belief in people and their situations that there is a way through and out into lighter and brighter days and impact in the world.  I hold people's hand to embrace that trust and bold actioning.
My gift is words and wisdom – as writer, speaker, presenter, MC, story-teller and truth-sayer – and I love to help others convey and share their story, message and truth.  So if you feel called to be a speaker, a writer, an advocate or a message-bearer, let's connect. As one ripple in the pond, together we can create bigger ripples – in your family, community, in your professional life or out there in the world.  It is time to speak up.  What is something that stirs you that demands sharing?
So here's what I have discovered is the essence of me and how I play my part?
I have always been a teacher at heart. I help women become their own wise teachers.
I have always felt for those who feel different and who feel they have no place of belonging. I help women "find home" within themselves.
I ache within my soul for those who have lost others. It comes naturally to me to sit with them and connect them with those souls.
I love acting on my intuition and expanding that gift. I help women honour their voice, their rhythms and their soul's whisperings.
I cry with people in their dark times. I sit comfortably with people in that dark space and help lead them into light.
I delight when people find new self-belief and step into their fullest power. I hold a great vision for women and help them create new ways, courage and purpose to live their life more soulfully.
I find solace, creativity and inspiration in connecting with Spirit. I know nothing more powerful, comforting and supportive than such faith and trust in something magnificent within each of us.
Stay connected for up-to-date info on events, wisdom, blog posts by joining us here.
So how has my life evolved to this?
My story is much like the Ugly Duckling with years of hating my body and suffering low self-esteem whilst trying to fit in, yet never feeling like I ever did. My teenage years especially were full of chaotic eating and food issues – along the whole scale of anorexia, bulimia, starvation and over-indulging, exercise obsession to burnout and a lingering theme of low confidence, despite being a high achiever. In fact I lived for a long time in my prison of self-hatred, body loathing and depression.
I have also been through my fair share of motherhood, loverhood and other womanly changes, challenges, heartaches and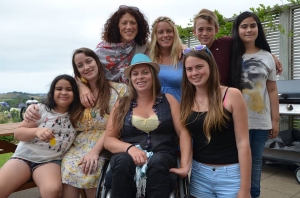 successes – infertility, miscarriages, taking on three girls following the death of their birth-mum, superwoman stuff of being a busy mum juggling the needs of 6 kids with an age span of 18 years and one with a disability, family heartaches, distancing myself from intimacy, separating from my first soul mate and finding my next one after seven years of "humble living", parenting on my own and going through my own deep soul-searching.
My turning point was this. It came as a stopping point and a starting point – in fact a moment in a hotel room following a suicide attempt. I realised when I woke up on that bed, that I could no longer do it alone, I could no longer isolate myself and keep my "mask of happiness" on and I realised I needed to finally reach out to others. My spiritual journey began.
I have since learned a self-loving way of living. I have learned to love my body no matter what weight or shape it is and I have found natural ways to stay off the diet, exercise and weight-obsessed treadmill forever. This has allowed me to stay in great shape. I embrace my inner and outer beauty, irrespective of what is happening in my life, knowing when I do this, life rewards me when I focus on my worthiness, beauty and uniqueness.
My confidence comes from my commitment to sharing what I was put on this planet for. It doesn't mean I am not scared. It means I focus on sharing my divinely given talents and natural inclinations and simply being myself!
My spiritual connection is my teacher – giving me the best answers for me and my situation. I live a far more "still and intuitively-lead life" – one which allows me to worry less and trust more.
I no longer "drive and strive" or do my super-woman trick, as burning out again is not on my agenda! I am continually learning to flag the guilt and angst about putting me up the priority list and doing things that nourish my soul and fuel my passions – although this will always be a work in progress for me. I will never work 9 to 5 hours! I align my life what I value and my gifts of compassion, intuition, and love in action bring me joy.
Live a fulfilled life, not a filled life!
When I'
m not helping others to honour themselves, I love travel, charity events, family, mothering, writing, enjoying food and wine with my French partner, watching a cultural movie and learning more about my spiritual path. I have run the New York marathon (despite not being a runner), I completed the 100km Oxfam event, I have sky-dived out of a plane (after supporting kids from CanTeen and Project K to have that same opportunity). I have been a guest on a radio show with the Joyologist and I have twice been a guest at the Create Yourself Global Summit alongside many of the world's most reknowned speakers, authors and healers. I have also recently resurrected my gift of poetry and and story-telling and know the power of words and outpouring of our souls to heal ourselves and set us free.