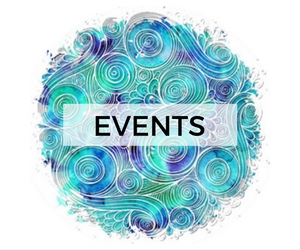 Dancing in Her Own Full Moonlight Book launches
Saturday April 8th, 2017   10.30 – 11.30am   Wanaka Library   Reserve your spot here.
Sunday April 30th, 2017 – morning – time and venue to be confirmed.  Want an invite? Email me today.
The Lit Up Woman – unleashing the diva within.
Upcoming online series – following 28 days and the phases of the lunar cycle to help you in the feminine  art of
living more of who YOU are, what YOU love, what YOU need and what YOU desire
loving you in all of your womanly glory – in your amazing and messy days
listening to your own soul whispers of what pleasures you
you feeling attractive, lit up and manifesting more easily
sitting still with your life purpose revealing more of who she is
honing into the power of your feminine gifts
owning your knowingness, your sassiness, courage and confidence
unleashing YOU, without the mask on or restrictions you place upon yourself
finding your voice and being the change
feeling connected with your inner spirit and in sync with your soul
live in flow with your feminine rhythms so you feel more energised and vibrant
Details coming real soon.  Join my community email list here – so I can update you on this.  It will begin mid-April and you can start anytime after that as it's evergreen – once you do the first "cycle" you can follow it again and again as you grow, bud, blossom, and seed in new things again. The timing you feel called, will be the perfect timing for your soul.
Soul Sisters Women's Circle – New Moon Gatherings
Global Sisterhood is a movement of soulful women around the world unifying by gathering in Sister Circles every new moon focused on a transformational theme. Together we are creating a global Sacred Sisterhood, virtual and in-person, of women devoted to transforming ourselves and the world.   www.women.unify.org  
A SISTER CIRCLE IS A SACRED WOMEN-ONLY SPACE WHERE WE SHARE OUR JOURNEY, INSIGHTS AND STORIES. IT IS A SAFE SPACE FOR WOMEN TO BE HEARD, SEEN AND TO TRANSFORM. WE INSPIRE SELF-FORGIVENESS, EMPOWERMENT AND HEALTHY RELATIONSHIPS WITH OTHER WOMEN. WE EMBRACE THE FEMININE ESSENCE BY LOVING OURSELVES, OUR RHYTHMS AND INTUITION.
Watch the absolutely beautiful Global Sisterhood pledge in a stunning video or read it below.  You will love it.
Loving the foundations of Global Sisterhood, I too am facilitating women's circles on the New Moon each month here in Wanaka, to plant in our new intentions, share our wisdom, tell our soulful stories and see magic unfold as we co-create more of what we desire personally and as a collective of women in the world.
As we gather together in circle, we are united as sisters who are being called to embrace self-love, femininity, intuition, empowerment, courage and an inner confidence from living more soulfully and connected to the Divine.  Words that may describe these circles for you are…soulful, peaceful, uplifting, game-changing, transformative, connecting, healing…and whatever else is unleashed within you.
Each New Moon gathering will have a unique theme that flows in tune with Mother Nature's cycles that we have been gifted. We will also be supported by the Global Sisterhood who will collectively celebrate their own gathering around the New Moon time alongside of us.  With global intention and womanly connection, all manner of miracles and healing can occur.
The first Soul Sisters Women's Circle is on Sunday 28 May. 2-4pm.  Wanaka venue is to be announced, but it will probably be at my home. New Moon dates that align with the closest Sunday are:
8 April – Dancing in Her Own Full Moonlight Book launch in Wanaka
30 April  – Book launch in Auckland
28 May
25 June
23 July
You will know from deep within if you are pining connection and momentum in this way.  To be part of Soul Sisters Women's Circle, please click here.
I pledge to the women of the world…
To cultivate sacred sisterhood, honoring both myself, you, and all women.
I will take a stand for our rights, safety, well-being, and equality.
I will stand by your side if ever you are bullied or shamed, treated without kindness and respect.
I will honor, nourish, and cherish the feminine in both of us, celebrating the natural rhythms of our bodies and nature, the wisdom of our intuition, the guidance of our feelings, and the creative magic of our vision.
I will support you in remembering your truth, seeing your gifts, beauty, and wisdom – connecting to your purpose and dreams.
I will value you and support you in valuing yourself through claiming your worth, wisdom, right compensation, self-care boundaries, and needs.
I will honor that you have different ways of living than me, different beliefs, preferences, values and needs. I will be open to learn from our differences without making either of us wrong or bad.
I will honor and respect the wisdom and value of all phases of age, body shape, health, and abilities.
I will courageously speak up if I see relationship patterns or behaviors that harm your physical, mental, or emotional well-being while also honoring your timing, journey and choices.
I will be open to receive your feedback on my relationship patterns and habits, be humble that I may be resistant to seeing the truth, and will check in with my inner guidance before taking any actions to change.
I will cherish your secrets and personal shares in sacred confidentiality.
I will not spread gossip, rumors or perpetuate drama, say bad things about you to others, nor bad things about others to you. I will use my words as a sacred creative tool to connect, inspire, collaborate, and illuminate.
I will give you authentic compliments, lift you up, support you as you grow, hug you when you want it, take care of you when you are not well, embrace your tears, and encourage your aliveness.
I will be gentle and respectful when I share my reflections with you about things that don't feel good to me or meet my needs, boundaries, or desires. I will do my best to not disconnect, punish, blame, or push you away.
When you are sharing your challenges with me I will seek to be fully present, to listen, to ask questions, and to confirm with you how you would like to be supported. I will tune in with myself to ensure I am available to offer you the support you desire, and will not judge myself if I am not.
When I feel really strong emotions or triggers, I will release the energy through dance, movement, song, art, writing or another form, reflecting on and distilling the truth of what wants to be shared before I speak. I will communicate with an intention for understanding, connection, clarity, and harmony.
I will try to be courageous when I'm afraid to be vulnerable, I will breathe open my heart when I want to hide or shut down, I will trust my intuition to guide me how to share in a safe way.
I will reach out to you when I need it, accept if you are not available, and remember that I am not alone.
If I feel judgmental or triggered, I will let it reveal to me what wants to be healed in myself, opening to gratitude for the gift of insight and this opportunity to grow.
If I am harsh or unkind, I will take responsibility for it, and take the time to cultivate healing within so I may show up with my authentic care.
I give us both permission to be messy, to be in process, in transition, to stumble as we grow, to be wild, passionate, unleashed, and full of life.
I will seek to be pure in my intentions, transforming any manipulative tendencies or hidden agendas into deep self-trust and cultivating a connection with my soul's desire for you to thrive.
I will not use your successes to make me feel small or create distance between us, I will celebrate them and open to being inspired. I will do my best to support you in living your dreams.
I will ensure that I am taking care of myself so I can show up for myself, you, humanity and this gorgeous planet.
I will do my best to be on your team.
I will cultivate generosity, sharing, and collaboration so we can support each other's missions knowing it is creating a better world for all.
I will recognize the importance of sisterhood and create time in my life to nourish our connection.
I want to live in a world touched by your radiant presence, unique gifts, and soul's purpose.
I am your sister. I see you, I thank you, I care about you.