Do you have a desire to speak up, write, advocate or present more effectively?
How could authentically sharing your story/message/truth help you be a change-maker in your personal or professional life?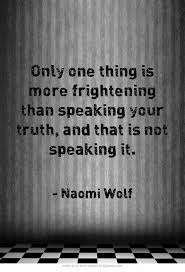 "Janelle is such an honest and courageous communicator – often speaking out what others would dare not say."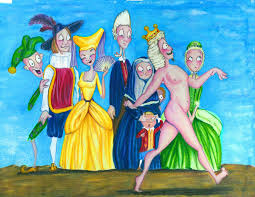 Remember the story of the Emperor's  New Clothes?  The crowd willingly went along with the notion that the Emperor was dressed in his finest.  The little girl however dared speak up and reveal that he was indeed naked.  Not well received, but an important truth.
Much like the little girl in the Emperor's New Clothes, I have always been a truth-seer and a truth-sayer.  I love to support people find their voice – in both written and verbal form – to truly and authentically express themselves or their message.
I too have often spoken up when others have remained quiet – whether that be within the family, with neighbours, in the workplace, or in the community. Issues I would naturally speak up against are violence, abuse, women's (dis)empowerment, family change and transition and (dis)ability, for example.  I also have a keen interest in the area of death and dying, simple living versus societal success and living connected to spirit.
A generative ideas person and a solution-finder, I have often voiced novel and creative ways of dealing with something or creating waves of change or "doing things differently."
My skill with words and truth has also revealed itself in my speaking and presenting work and my ability to weave words, themes, symbols and key ideas into messages that authentically express a person, an idea, a business or a vision and which makes the message meaningful and memorable.
My intuitive voice has also revealed herself more and more over the years – one which I implicity trust and act upon. My divinely-given words of wisdom, intuitive insight and belief in people has helped many people dream dreams beyond what they imagined for themselves or be part of their healing.
I also have a natural love and affinity with words – be it that of another language – I love German and French on top of my native tongue English and I have the knack in communicating with anyone of any culture and can help others do the same, so that communication becomes no barrier.
I have also penned many a word in poetry, articles, blogs, journalling and three books and found solace in finding and expressing my voice in that form.
Words have played an important role in my manifestation of good things and miracles in mine and others' lives. Words coupled with enormous trust and considered and courageous action have often moved mountains in my own life and that of others.
Truth, Dare or Promise
So the following reasons may spark something within you to ask me to help you share your story/message/truth.  I call it Truth, Dare or Promise.
You want to hone your speaking / presenting / writing skills and impact.
You want to make change within your family / whanau / community.
You have kept quiet on something for too long.  eg  abuse, neglect, your vision, your longings, creative ideas….
You have a strong conviction on an important issue.  eg human rights, environment, women, euthanasia, youth suicide…
You know that sharing your own story of change, transition and highs and lows would help others.
You are in an undesirable relationship and you want things to change.
You finally want YOUR needs and wants to be heard, seen and recognised.
You want to trust the guidance of your intuition more.
Your need an advocate or would like to be one.
You know you have a story to tell.
Your business/charity/organisation would be more effective if you could better share what it's about.
What is your reason?
If anything resonates for you, speak up and contact me today for a complimentary skype/telephone conversation to "warm up your vocal cords or writing hand."