What a joy it was  to rediscover words in the form of poetry which came out of a daily ritual of getting up early, sitting in stillness, connecting and writing simply what came.  Over 30 days, following the phases of the moon, 16000 words were birthed.  Here are just a few of those muses.  
If you love them, then you will love my poetry collection/women's journal – Dancing in her own Full Moonlight – A Woman's ebb and flow of being fully woman.  It includes 30 days of poetry plus daily reflection questions for YOU to use in your still time and for you to step up and shine as only you can do!  How about gifting that to yourself today to help you in reinventing yourself and what's possible?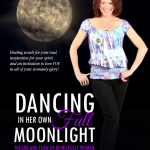 I also share with you some of my poetry from this book today as an hors d'oeuvre (a small tasty bite!) and encourage you to take time daily to be still with pen in hand and see what appears.  

My Truth Unsilenced
What truth would I reveal
If I dared voice what
Has been
Hidden
Ignored
Or denied
A listening ear?
The medical system let me down
It was uncaring and insensitive
And left me
Disempowered
But equally detoured me to the path
Of more
Enlightened
Body-connected
Ways of
Enjoying health
And empowerment
I was born into religion
But this squashed me
Into something I wasn't
Spirituality is
Allowing me
To be more the real, expansive me
Without being chastised
Judged
Or condemned
Herein lies
Freedom
Betrayal within my own family
Hurts
As is the betrayal of woman folk
Who I considered
Friends
Women can be
So vindictive
So unkind
And damaging to one's spirit
Women equally hold the power however
To be the most loving beings
And change the world positively
When they believe in
And support each other
Motherhood is a blessing
But is also a great means of learning
the lessons of sacrificial lamb
and the need for self-care
Of learning to love unconditionally
Without any return of favour
Generosity
Or validation
The more one values motherhood,
The more she may be disappointed
If she seeks validation
Outside of herself
Busyness
Is not what it's made out to be
External measures of success
Are fleeting
When compared to success
From the inside
Self-love
Connectedness
Contribution
Peace
Love
Women are born beautiful
Women are beautiful
Women will always be beautiful
We are curvaceous beings
Ebbing and flowing
With imperfections and perfections
Giftedness and grottiness
Smiles and huge sobs of tears
Aspirations and lack of follow-through
A desire to be equal
But equally desiring to be the princess
We are not straight lines
Nor do we succeed more by
Hiding our curvaceous nature
Behind a veil
Of success
Accomplishment
And getting shit done
It is ironic that
Women have been silenced
And also made into driving
and striving
machines
By their own choice
Or outsider forces
But have the power
Within their truth
To ignite a revolution
To alter humankind's actions
And to change the world
For good
To this however
We need to allow women to be beautiful women
And bring the feminine
Still
Sacred
And Soulful
Into the everyday living of
Their daily lives
What is true for you that you have kept silenced?
What effect has dampening your truth had on you, your body, your health and your relationships?
What positive impact could "giving a voice to your truth" have on you and others?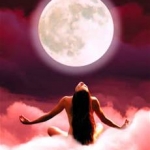 Dancing in her own Full Moon Light
The fool moon
Haha not an error
The full moon
Allows me to shine the spotlight
On my adventurous spirit
Of me
If I were to stand on the cliff edge
Of my past
And step into
The unknown
Where my heart
Beats
Pumps
Roars
Cries
And engages
With others
Heart to heart
From years of feeling alone
I whisper to you, "You are not alone"
And help you see
the fullness of
that truth
From years of grief
I remind you that life has a crazy way
Of ebbing and flowing
And you will be OK
I will help carry you
From those turbulent waters
To one where the full moon
is clear on the calm water
Spotlighting
The why of that experience
And the fullness
That grief-filled time
has brought you to
From years of pursuits and tick off lists
In order to feel validated
I remind you that you are already
Enough
Even when you are doing
Nothing
From divorce and time on my own
Without partner
I remind you that you must love yourself
To allow another to be with you
Fully
Not a half moon relationship
But a full one
In her glory
From humbling in the money stakes
And feeling the bones of my arse
Poking through
And somehow managing to
Put another meal on the table
For my young family
I remind you that you
Will always be provided for
Sustenance
In these moments
Often comes from the soul
From finding not one
But a few soulmates
Where I recognised them instantly
And chose to be with them
For the time and reason allocated by spirit
I want you to know that we are here
For a time and a season of
Rich growing
Self-expansion
And a road to more
Self-love
Self-acceptance
And learning to step more into
The foolness of the moon
Of the unknowness
Of relationships
And what they teach us
What adventures they bring us
And what joy and pain they enable us
To feel
Creative Mama
Full moon
You know how I have hidden in the shadows
For self-preservation
Out of not-good-enoughness
And sometimes out of survival
My heart so desires
To be seen
In my fullness
To dance in the moonlight
Once again with more joy
And to swim in your reflection
In the cool, clear waters
Of clarity
And to be the fool
Trusting
That when I fully follow
My heart's desires
I will totally be in my fullest feminine power
And others will
Experience that
LOVE, SELF BELIEF, HOPE
PEACE and JOY
For themselves
As my heart pines
And reminds them they can also dance
In their own
Full moon-light
Once again
What have been your life experiences that you can use positively to help people see the light in their dark times?
What talents, passion and skills are you still hiding in the shadows that when brought out into the "light" could really make a difference in the world?
If you were to light the way for one other person today, who would that be and what would you say or do?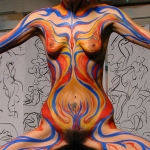 Burning Flames of Desire
Dare to leap forth into my desires
My destiny
My day to day life
As I am being called
If I were to feel the ouch
That comes from touching the fire
Of desire
And knowing I can manifest
All that I have dreamed about
Yet have been scared of
Let me tear open my fear
And throw her in the fire
With wild abandonment
And dance around the fire
In full swing
Of what manifests
My fire of desire creates
Written and spoken words
That reach the heart
Of people
And show them a new compass
That will navigate them
Into less turbulent waters
And even into
The calm
And into
the soothing waters of
Love
Self-honouring
Hope
And
Inner Peace
My fire of desire
Has me walking the sometimes
Rocky and difficult road
Beside people
Hand in hand
Easing their blisters
And urging them on
When the want to give up
We travel together
We retreat together
We heal together
And walk a simpler
Path
My fire of desire
Allows me to travel to far-off places
Yet places that draw me in
Like they're calling me home
Into familiar territory
So I need not fear
What my mission is there
The mission is clear
Easy
And is pure love
In action
My fire of desire
Allows me
Expressions of creativity
That fuel me
Soothe me
Heal me and others
As we
Dance
Paint
Create
Celebrate
Heal
Desire
Manifest
My fire of desire
Gifts me freedom from
Motherhood
As I have known it
Yet my deepest desire
Is deep respect and love
From those who I have
loved beyond measure
If I died tomorrow
That would be my
Deepest longing
My fire of desire
Gifts me abundant currency
To support, sponsor
And be the ambassador
Of someBODY BEAUTIFUL
There for women
Who too
Wish to step up
And flourish
In self love
Body honouring
Soul nourishment
Femininity
And Connection
To
Spirit
My fire of desire
Has me dancing around the fire
With other creative, intelligent and caring souls
Whose calling is also that of LOVE
Our collective skills and talents
Allow our "work" not be hard
But instead to be
So uplifting
Empowering
Life-changing
And doesn't zap us of energy
But energises us
Where we too
Feel hammocked
In support
Love
And courage
My fire of desire
Asks me
To honour my closest relationship
With my love
To have
Time
Space
And
Continued openness
To grow
And experience the warmth
Excitement
And love
From the spark
That comes
From
Pure intimacy
Sensuality
Soul-connection
With one other
My fire of desire
Gifts me
The opportunities
To speak
And cross the divide
Of language
Through deepening my own language skills
But also opening up the
Opportunities
To minister to others
Create with others
Enjoy life with others
In other languages
Countries
Communities
My fire of desire
Is for my life
To be one of
Immense pleasure
Food
Wine
Social occasions
Great love-making
Physical challenges
Travel
Entertainment
Soul-satisfying pleasures
My fire of desire
Throws fear
Self-doubt
Past "failures"
Procrastination
Lack of clarity
Responsibility
Obligation
Fear of judgement
Or not good enough-ness
No money
Lack of momentum
Going it alone
Hiding out
And whatever else
Conscious
Or unconscious
That has hindered my fire
To burn
And my light to shine
And my path to be easy
My fire of desire
Now pleads
To transform my desire
Into
Tangible
Manifestations
That leave me
In that feeling of
Awe
And immense
Gratitude
What are your burning flames of desire?
What desires have you extinguished in the past and want to re-ignite?
What do you intuitively feel will fuel those desires and help them manifest?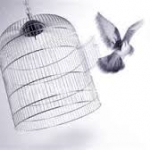 New Uncaged Life Story
Caged no more
And yes she will sing
My new role in life
Is standing on the stage
Accoladed
Validated
Crowned for being me
In my extraordinariness
Not boo-ed at by the crowd
Or concert
Unattended
Taking the lead role
Not sitting in the shadows
But being warmly received
Because I have touched
The very heart
Of those that
Watch
Listen
And
Grow
My new story
Has me being story-teller
And the compassionate listener
Rather than the adviser
Coach
Solution finder
I listen to the stories
And help lessen someone's load
Ease their pain and suffering
And allow them
To see the revealing
Of the power of love
In their life
And the new exciting
Possibilities
That come from that heart space
My new stories in life
Are travelling-tales
I travel even more
But this time
More resourced financially
So that I can indulge in
More pleasure
More opportunities
More freedom
To open to where Spirit
Asks me to be
To honour my calling
Skills
Talents
Interests
On the road
And
Share with those
Who need them
And whose offerings
I need
For mutual growth
And enjoyment
In my new romance novel
I enjoy my love
In Partnership
Not as an addition
To my family
And their needs
But finally as a couple
Complete
Two
Love
Attention
Energy
Power
To Create
Magic
My new sport in the game of life
Is not one of me playing tennis
With me on one side
And the others
On the other
It is me
Playing team tennis
Not out to win
But to enjoy it
For its pleasure
In collective
Spirit
Support
Love
Fun
And Laughter
In my new life
It is my life
I become whole
Nurtured
Pampered
Creatively-expressed
Interests indulged in
Inspired
Re-energised
And lit up
Once again
Attending to my own
Self-Care
My life's location
Is not in big cities
It journeys me into nature
Stillness
And deeper
Relationship
With
Mother Earth
And her fullness
The moon follows me
And I follow her
The air is fresh
Clear
My own head is clear
The stream carries
My fears and tears away
And soothes my soul
And refreshes my body
The fireplace
Beckons me to
Sit in her warmth
And burn
Old stuff
For constant renewal
Of my spirit
Strength
And joy of being alive
And allows me to share stories
As we gather around the fire
With ones we love
My life with words
Is expanded beyond measure
And finds its way
Into homes
Bookstores
Women's circles
Red tents
And onto stages
And even on the sand
Where the written or spoken word
Is difficult to access
It is multi-lingual
Crossing the divide
Of language
Culture
Religion
Thought
I swim in words
Of many languages
Loving the fluency
Of expression
And of self-expression
That language offers me
I also love that LOVE
Does not need language
Love is silent gorgeousness
My culinary recipe book
Feeds me great delights
From many corners of the world
In far off places
But equally offers
Beautiful moments
Of sharing a table
Communing
Sacredly
At one with others
My life story is also one of philanthropy
Opening doors
To those who
Would love
The chance
To step up
Shine
Be uncaged
Unsilenced
And liberated
Into living
More fully
More at peace
More creatively
More joyfully
And more on purpose
Making their difference
My body herstory
Continues to one of
Body Gratitude
Nourishment
Tenderness
Opening intimacy
And kindness
It finds its pleasure
In dance
Sensuality
Love-making
Movement
Grace and elegance
And sometimes
Sweat
And I finally discover
Restful sleep
And energised wake-ups
To allow me to
Fully be in the world
And her pleasures
My new story
I leave to unfold
Unscripted
With spirit
In full trust
And admiration
That the story
Reveals itself
Not just to be read
But to be fully lived
And breathed
Which chapter(s) of your life could you now view from a different, more empowered perspective?
You continually have the chance to rewrite your story. What are you new intentions for your life?
If you lived your life with more depth (not just bigger and better), how would that look?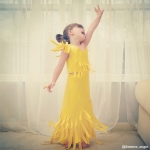 Not-Good-Enoughness Seeks Companion
I feel it deep within
My gut
My not-good-enoughness
My inner critic
She also lies
In my sleeplessness
Worrying about
What might be
And mightn't be
She shows herself
In lack of clarity
Jumbledness
So my creation seldom comes
Fully together
Fully to fruition
Or fully experienced
Sabotaged
I miss out
And others miss out
But darling
Could you not be my companion?
If I were just to hold you
And embrace you
And allow you, my inner critic,
To hold my hand and accompany me
Not bind me or hold me back
But to walk with me
And gently prod me
Into stepping outside of my comfort zone
With more ease
And less worry
Knowing that
As I am today
I am enough
I'm a creation in progress
And this is just fine
And a reminder to my little girl self
To come out and play
Freely
Without worry
Without fear
Without confines
The inner critic
Sits
Stomps
Stirs
Stops
My little girl
Plays
Dances
Sings
The masculine critic
The feminine little girl
Could they not live happily together
Knowing each is a part of each other?
Where does "not good enoughness" sit in your body?
What would more playfulness and lightness feel like in your body?
What would embracing your little feminine girl enable you to do, have or be?