"I willingly share authentically from my space of truth, so that others also have permission to be fully themselves and discover what is true and purposeful for them."  Janelle Fletcher

For rave reviews of my speaking and MC work, click here.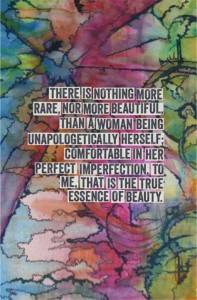 Here are also some extraordinary stories about women who I have had the privilege of supporting in a coaching and healing capacity over the years or women who have attended my workshops.  They too have been gardeners of my own soul!
Julie – supported her through breast cancer and helped her address underlying factors contributing to her illness and present life issues and to feel supported through that anxious time.
Isa  – helped her learn to love her "fuller" body and address her eating and weight issues and get to the core emotional and grief related factors underlying her "overweightness."  "I am delighted to tell you that all the old psychological "weight" has been lifted from my body. I am left with the clear sense of physical blocked energy that can be lifted by me increasing my physical activity. This is so straight-forward and simple and I am so grateful to be this healthy on all levels. I honour the work that we are doing together."
Rosie – helped raise her self-belief to leave her "ho-hum" part-time job and venture into her real creative passion, securing her dream job at Weta Workshop.
Helen  – helped her through women's health issues.  Healing work encouraged her to seek medical advice for some symptoms that she was not even aware of that time which lead to an early diagnosis that could be treated.  "I think the very first thing you said to me was you sensed menstruation was a key issue. At the time I didn't think too much about it, but in truth for the last 3 or 4 months, my period has been unusually heavy. I usually have no problems with periods so wasn't particularly attuned to the recent changes. Also much came up for me around old hurts and sexuality and not honouring my body and soul connection to sexuality. You also queried sexually transmitted infections, and as I remember you did some healing "things" around these issues in my lower pelvic area. I have in this last week experienced vaginal discomfort and some bleeding so I took myself off to the doctor for some advice. She suggested I get an ultrasound done and they have found a slight thickening in my uterus as well as polyps. I am sure you would be interested to hear how amazingly accurate your work with me was. Thank you for bringing my attention to it."
Kim – preconception health care – supported this busy corporate woman develop her femininity and life balance and did healing work that contributed to her maximised fertility.  Great pregnancy and now has a lovely baby girl.
Krissy – helped her deal with the underlying issues beneath her anorexia, find the will to live and to move forward feeling more in control of her future.  Janelle is a personal healer, directional coach, solution seeker and provider. She provides a channel through which emotions and feelings can be expressed. She listens and works with people to sort through their 'layers' and she provides mechanisms to uncover hope. "I have been forced to think about what it is I want and what it is I am feeling. Instead of just forgetting about things and existing, she focuses on moving ahead and 'living'. The focus is not solely on underlying problems and the causes, but on how changes can be made to overcome issues. She doesn't just 'apply a cotton bud' and have you get over it. Instead she challenges me to think about things."
Debbie  – Supported her through the loss and grief of her first grandson who died at 3 months old.  Also supported this woman's daughter through grief and the subsequent pregnancy and severe morning sickness.  "Janelle is a ray of compassionate sunshine. We had an immediate sisterhood connection and she is a new friend. I was suffering from the effects of grief, I needed help finding my way out of a dark hole, to regain an appetite, energy, connect with my faith again and generally start to LIVE again.  I immediately regained my appetite for food, which gave me a much needed mental and physical boost. I also was then ready to resume my connection to my God/Divine Creator. Up till then it had died away. So I became spiritually energised again as well. I was still grieving terribly over my grandson's sudden death, but realised that I was able to overcome the pain and would carry on with my life, stronger and enriched by the many gifts and love gained whilst going through the experience with friends and family. I was then able to be strong for my daughter, son-in-law and rest of the family."
June – helped her through the grief of adult son dying in accident by reigniting her passion of music and singing.  She created a new album.   "Love your newsletter, and how appropriate I read it today on my son's 3rd anniversary. Thank you so much."
Sally – helped her with step-parenting challenges.
Gabby – introduced her to healing experiences and she has gone on to learn this modality. Having come from a "religious background' she began to expand her awareness and spirituality to greater levels.  "Wow! Where to start! I started on a new road to self-discovery and I "found myself". I learned to take time out for myself and it was OK to do so. I started learning healing and embraced my spirituality and have never looked back. (see more… Some things that I previously felt were so "left field", all make sense now. Janelle is charismatic, understanding, down to earth and a true friend." is someone who you can talk to who will not judge you and she gives good advice, and we come up with realistic goals that I could easily reach."
Claire – helped in her early and difficult days of mothering.
Deb – helped her address relationship and intimacy issues and supported her in her decision to leave her husband.  She transitioned smoothly through that time selling a house, moving out and developing a new relationship with a new partner and family.
Faith – A weight lifted and life started to take off again for her following the healing work we did around abortion and coming to terms with the decision she made.
Lucy – helped her find a great man. She had a string of "second best" relationships and through the healing work identified the link between teenage "loss" experience and her selling herself short.   "My sister called in yesterday after seeing you. What wonderful progress you are having with her. Great to see her put down some new ground rules for relationships! She loves it how you don't beat around the bush."
Emma – supported her in her new relationship with boyfriend and intimacy issues due to molestation.
Delwyn – Conducted a beautiful completion ceremony to wrap up her marriage and separation and to look at her future.
Deanna – helped her come to terms with her miscarriages and infertility and to embrace her feminine side."Janelle combines the gift of healing by feeling energy, listening to what's not said and she allows the graciousness of release. She encourages and helps those of us with tough exteriors to reconnect with our femininity and to acknowledge and accept that the two can live together in harmony. Her healing is intuitive and often surprising. Janelle has helped me be more in tune with my body, its signals and its womanhood. She has helped me allow myself to feel the pain of my miscarriage and fertility losses on a deeper emotional level so as to accept them as part of my life story. I've experienced her energy and healing first hand, which, in sharing that energy, reduced my aloneness. I thank her immensely for that privilege. For me it is the feminine side of pragma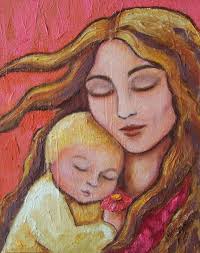 tic. She is practical yet connected at a different level."
Mel – was a listening ear to this young woman who lost her twins through stillbirth.
Shelley– supported her through fertility issues and her IVF experience.  Also helped her overcome her phobia of needles for which she needed for the IVF process. Now has twins.
Shania – helped her in her sole-parenting of sons – one of whom was acting out.  Also supported her through her grief of losing a family member to suicide.
Donna – helped her make life-changing decisions   I was in the process of changing jobs, completing study, developing my self-esteem and starting a relationship. "Janelle made me look at myself a lot more and see that I was a good person and that I could do anything I wanted. I started talking to people about how I felt.  Janelle listens to you and reflects back to you, encouraging you to come up with your own answers. She can help you by showing you how to find the answers in your own body and experience."
Katie – helped her find passion, intimacy and spark again following years of sadness due to sexual abuse.
Sheryl– this woman's self-esteem improved and she found her "voice."  "I am noticing a change – am not obsessing about family, am expressing myself more and most of all, am noticing that people notice me when I speak and there's not the huge sense of "in-validness" that there was. That's a HUGE thing that I've struggled with for a long time, so to have that gone, is exciting and freeing.  I am taking the flower essences and chanting "I determine my own self-worth" as I do, and am also finding that very useful and liberating. Thanks again. I was of course meant to meet you."
Jan – helped her develop more intimacy with her husband which had been progressively lost over 30+ years of marriage.
Annie – helped an older widow who had remarried, adapt to married life again and to also create her own interests and "life".
Natalie –helped a mother get her daughters back and become a good mum again following a split with her partner.  "As I lie in bed reading your text with tears rolling down my face, challenged indeed, scared of what's next, yes I guess so in an unspoken way.  I admire your ability to have clarity on what it is you want and strive ahead for it.  That in itself is commendable!!!  You certainly are an amazing women Janelle!"
Sarah –  sadness, depression and challenges lifted.  "Hello Beauty.  You have often been in my thoughts and I wanted to say thank you for being there at a very rough moment in my life on the end of a phone a few years ago.  Your generosity and compassion touched me very deeply and I will always be grateful to you."
Marize – helped her step out with more confidence, self- belief and courage in many areas of her life. " Janelle, you are by far the bravest woman I know."
If your name were to join this beautiful group of courageous women, what would you like to have written next to your name?  
What miracle do you wish to manifest?  What new joy do you want in your life?  What new love do you wish to feel?  
Feel free to contact me today for a complimentary skype call and I'd love to get to know you and offer you some ideas and resources that may be of great help.