Interviews, Blogs, Books and Women's Circle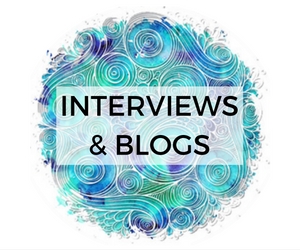 A Women's Rite of Passage to Self Love
A Women's Rite of Passage to Self Love – my interview series with 15 amazing women – offers you stories  and wisdom that will bring you hope, inspire you and help you through your own changes and transitions.  Click here to listen!
Any my blog posts offer you wisdom for all things womanly, as well as ritual ideas for self care, self love, body wonderment and getting through change or transition.
If you would love to share your story, contact Janelle today.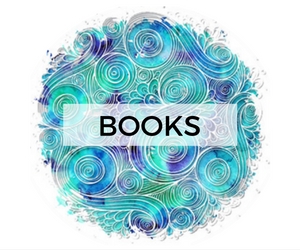 Dancing in her own Full Moonlight
Dancing in Her Own Full Moonlight – the Ebb and Flow of Being Fully Woman is finally available– as an ebook plus a printed book – with beautiful poetry from moi (which I recently wrote through the phases of the lunar cycle – powerful stuff!) – gifts of words to heal your heart, soothe your soul and honour your greatness and help you through difficult change, grief and transitions in life as only women would know. Plus there are 30 days of daily reflection questions – a beautiful self-reflective inspiration and encouragement resource that you can pick up when you need extra boost.  Great for your women's group, coffee circle, women's retreats, personal reflections or anywhere where women gather!  Buy now!
The Peacemakers:  Restoring Love in the World through Stories of Compassion and Wisdom
My chapter, The Cyclical Wave of Soul: Why leaving my marriage I wasn't a failure appears in this book which became a No. 1 Best Seller on Amazon,   A gorgeous collection of chapters from global women on the theme of peace.  Click here for details or to purchase.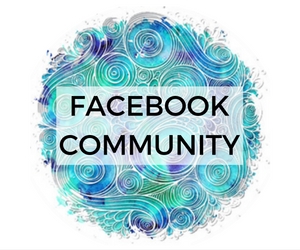 Somebody Beautiful Women's Circle
Perhaps you are dealing with grief or loss. Maybe you find yourself crying out to Spirit for something. Maybe you desire love again. Perhaps you are trying to make an important decision or have an idea you want to develop. Or maybe you are going thru a health scare, emotional time or simply want a miracle in your life!  This small, intimate women's circle is especially for YOU if you want supportive, soul sisters to help you open up to your fullness and vision of new possibilities for yourself.  It is also a "hammock" as we share the hard stuff and find our spiritual compass, grow in our intuition and follow our deeper calling as women.  This circle offers a still space to land and a chance to listen within, to heal, to relax, to be heard, to be seen, to just be…..
Bring together some of your women friends and family and allow me to facilitate women's circles that are tailor-made for you.  Contact me today.
Women's Change & Transition Mentoring & Ceremonies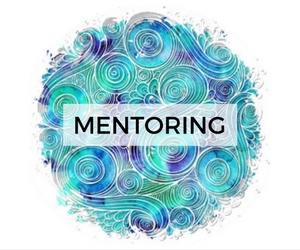 Revive Your Feminine Spirit
MENTORING women through change and challenges to get their joie de vivre (a.k.a mojo) back! Get started now!
If you are wanting something right now – one-one-one mentoring to get you through some "stuff" and help you more positively on your way again, then why not have this as your starting point? Click here for more details. 
Your heartache may be women's health issues, eating weight or body concerns, infertility, miscarriage loss, wanting a partner or more intimate relationship, menopausal transition, lack of passion, cancer, disability, motherly stuff, grief, depression or that dull soul ache that you want something better in your life.
Re-energise yourself, re-inspire yourself and revive your feminine spirit and see what you manifest from there!  We do this by skype/telephone and it is one-on-one tailored to you.  If you want to know if this is for you, feel free to contact me.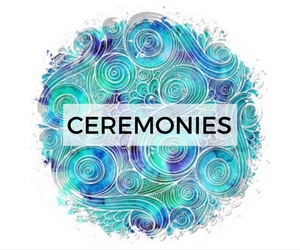 Ceremonies
Transition, change, grief, healing and new visions for yourself ceremonies
It is important and healing to honour the womanly changes, transitions, grief, loss we have gone through, or are going through, and to vision in some new seeds for the future. Great for completing our "motherhood journey" into finding ourselves again, finishing a relationship and visioning for a new, loving and intimate one again, putting 9-5 work behind us and following our passion, honouring the body changes and health issues we have been through and visioning a new path…There are so many beautiful possibilities. Click here to find out how we do this.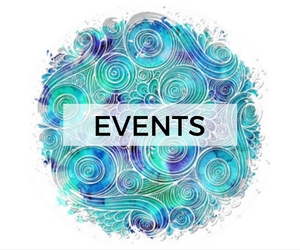 HRINZ – HR summits in June in Wellington and Christchurch – MC role.
Revive your Feminine Spirit Women's retreat days – on demand.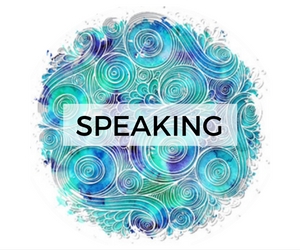 A natural, vibrant motivator and speaker with heart, I bring you "soul food" and energise you, and the people in your group, charity, business or organisation, into new wellness, rich living and exciting possibilities in life. I can be part of their "puzzle" for dealing with whatever challenge they are going through – particularly related to holistic health, wellness, confidence, beauty, courage and feeling successful. Some examples of speaking and interview topics are:
Life changes & transitions
Feminine leadership – a different way
Listening to your intuition
The over-giving woman syndrome
Body wonderment
The power of finding your voice
Keep reading for some of my speaking event feedback and content, which you may love for your group!
Click here to read more
I am delighted to tell you that all the old psychological "weight" has been lifted from my body. I am left with the clear sense of physical blocked energy that can be lifted by my increasing my physical activity, self-love and being in wonder of my amazing body. This is so straight-forward and simple and I am so grateful to be this healthy, on all levels. I honour the work that we are doing together.

IG
I am experiencing at first hand the amazing gifting from Janelle Fletcher. Seriously guys she is the one YOU NEED to hang out with. You KNOW you wanna bring out the woman that you are!! She is helping me do just that!! I have tears of gratitude in my heart right now….GO SEE HER!!!

TMC
Wow you are amazing! You have a beautiful gift and I'm so glad to have met you and just at the right time too. You are wonderful and I'm looking forward to more of your orgasmic loveliness! I want some too. Thanks for your wonderful support and crystal clear insight – you remind me of who I am and I love that! Passionate Juicy Living for me is all about living in the now and going for the impossible and to keep going, letting nothing stop me.

SC
A purely self appreciating time where you are present to your needs, intentions and higher voice. A time to connect with other women who are searching for a deeper meaning of being, in their bodies, in their lives and their spirituality. A space to appreciate all that you are, acknowledge the connection to spirit and affirm where you want your energy and focus to centre on for an enriching life. I reaffirmed that spiritual and healing time for me is as important as eating healthy, getting a good night's sleep and exercising. I felt deeply moved that other women are so at ease within their spiritual journey that they wish to actively inspire, share and reflect their healing gifts.

LR