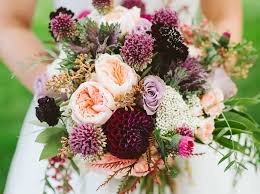 Your bespoke wedding
speaks volumes as to who you are
Life events are certainly worth celebrating, but it's also about capturing YOU!
My forte is this:  Capturing the essence of people – who they are, their personalities, their passions, their uniqueness….and when it comes to weddings, it's about weaving your common (or not so common threads!) of who you are as individuals and as a couple into a meaningful and highly memorable ceremony.  Not a ceremony "out of a book" where everybody is disengaged,  but one that is totally "bespoke" – a ceremony with vibrancy, creativity and meaningfulness that speaks volumes about who you are and what's important to you and people will feel really connected and grateful they are part of your lives.
I am a talented speaker/MC, writer, story-teller and events person – with a special talent for making people feel special, involved, captivated and inspired. Recently registered as an independent marriage and civil service celebrant I bring such a fabulous collective of these speaking,  presenting, writing and ceremonial skills that will make your ceremony special for sure!  Based in Wanaka, not far from Queenstown, I am also available to being your celebrant elsewhere in New Zealand. (or if you want to trek me around the world too, that is absolutely fine by me.  I'm a world-traveller!)
A great celebrant is not just about "turning up on the day!".   The success of an event is a result of unrushed pre-event "getting to know you" and considered planning.  My strength is offering an attentive listening ear and an enquiring, creative mind, so I really understand what YOU want, who YOU are and what's important to YOU.   How you want people to feel, what you want people to remember and how you wish them to actively be part of the event are all important parts of that conscious planning.
From that point on, I weave words, themes, symbols, stories and great activity ideas into the ceremony and make a meaningful (and often a magical) occasion that people will relate to and remember and in a style that suits you with the outcome you want.  Key attention is also paid to setting up the best environment and ambience which includes consideration of set-up, seating, music, décor and people management.
Unique, bespoke and engaging are my utmost goals for your ceremony.  Highly professional, with a sense of fun and my ppp's – professionalism, pizazz and positivity, I blend that with a personal down-to-earth touch and I'm certainly a gal that goes the extra mile and helps energise your event!  I can't wait to be part of your special occasion.
Contact me today for a complimentary first "getting-to-know-you" conversation and guiding you through aspects of your ceremony and event planning and pricing out the scope of my involvement and contribution to your wonderful day. Before that conversation, I will send you some great questions to consider so we make real use of your valuable time and get to who you really are and what you want!  This will form a great foundation for creating your amazing ceremony!
Ask me too for my simple 2 page document that leads you through the "process of getting married in NZ logistics"!  This will make life so much easier for you in the lead-up to your special day!
And amidst all of those other decisions to make re venue, cars, flower, photos, cake etc. here's a great website full of local Wanaka wedding experts. Or if you're getting married in Queenstown, the Lakes District or even somewhere else in New Zealand, be in touch!
She is a deeply empathetic and strong woman whose compassion for supporting others creates a memorable event that touches the heart, whether that be a transition or naming ceremony, MC'ing or supporting a cause.

Debra Gillespie
The depth and cohesiveness of Janelle's work appears seamless but is the result of truly listening to the intention and desires the client(s) and her ability to work with them to create something beautiful and honouring.

Debra Gillespie
Janelle can lend herself to anything, and is very good at making people feel at ease and welcome.

Nic Quilty
Janelle excels at honouring special occasions, capturing the essence of what makes them special and delivering the messages in a confident and authentic manner.

Jen Rumore
For my baby's naming ceremony, Janelle carefully interwove our lives in 2 different countries and managed to make us feel like a part of a big family, even though most of our loved ones were far away.

Pia Wittwer-Blaser
I deeply enjoy authentic and soul-deep connections with people.and my forte is to help people connect at your event on more than a superficial level. It's important they feel inspired and challenged at some level.

Janelle
Janelle provides a lot of joy and warmth to any ceremony.

Nicola
Ceremonies celebrating life transitions  
Life changes and important landmarks in our lives deserve honouring.  And ceremony is perfect for acknowledging becoming a mother/father, naming a baby, puberty, child loss through abortion, stillbirth or miscarriage, infertility loss, entering into or leaving a relationship, suicide, dealing with change in health, aging/croning or end of life.
I would treasure the opportunity to create ceremony with and for you (your partner and your family) to celebrate, commemorate and to commune together with people you care about to acknowledge these soul-growth changes and transitions.