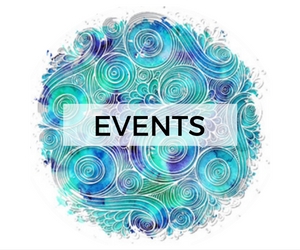 Charity and causes are who I am!  Always advocating, supporting a message or supporting people thrive, this is my happy place.  I also adore events – having organised and participated in many as speaker, MC, ideas-person extraordinaire, fundraiser or all of the above!  Here are just some of them! 
Charity promotion, fundraising & advocacy
• Sisu not Silence – Emilia Lahti – Proceeds to Jigsaw Central Lakes – Interpersonal violence
• CatWalk Spinal Injury Trust – Fundraiser, Event organizer, Speaker & New York marathon runner
• Eden's Nourish Programme – Eating Difficulties Education Network – Promoter
• Discovery for teens life-skills programme – Advocate
• Anita Johnston – Expert in Eating Difficulties – Supporter of her work and speaking
• Casper – Suicide Prevention – Advocate – Haka for Life at Waitangi
• Hibiscus Coast Hospice – Volunteer, MC, Fundraiser
• Blood and Leukaemia Foundation – Shave for a Cure Cvent Co-organiser and MC
• CanTeen and Project K – parachute opportunitiy – Fundraiser and Volunteer
• Oxfam Trailblaser – Fundraiser and Participant in 100km event
• Good Trade Charity – video presenter and concept-design support person
• Interest in the Disability, Grief and Loss, and Women and Children's Advocacy sectors

I am also currently personally financially supporting  Save the Children Fund – in particular helping save children in Bangladesh from their lives in brothels, sexual exploitation and abuse.
Corporate Team Building
I have co- facilitated over 90 corporate team building events with Team Elevate (based in Auckland but do events throughout NZ) since 2013 including Amazing Race, Build my Ride, Helping Hands, Humanopoly, Goosechase, Countdown and Interactive quiz.  Always professional combined with a load of fun, enthusiasm and motivation, I have been an absolute asset to this organisation. www.teamelevate.co.nz
Women's Events
As a  women's life changes mentor helping women through difficult transitions in their lives, I have also created and facilitated my own workshop series over the years including
• Confidence Club
• Still Blossoming
• Feminine Identity
• Spa for your Soul
• Passionate Juicy Living
• Stillness and Simplicity
Women's events have also been my forte – rallying around women to have more fun, connection and support – including Women of Wisdom Christmas parties, Burlesque lessons, ski-diving and many more.